We create a cloud-based managing system to digitise your waste and recycling to help you better manage, understand and reduce waste.


One-stop waste and recycling management
GarGeon provide all services of waste and recycling


GarGeon help businesses manage waste that focus on sustainability


We create Innovative software technology to achieve transparency to meet sustainability goal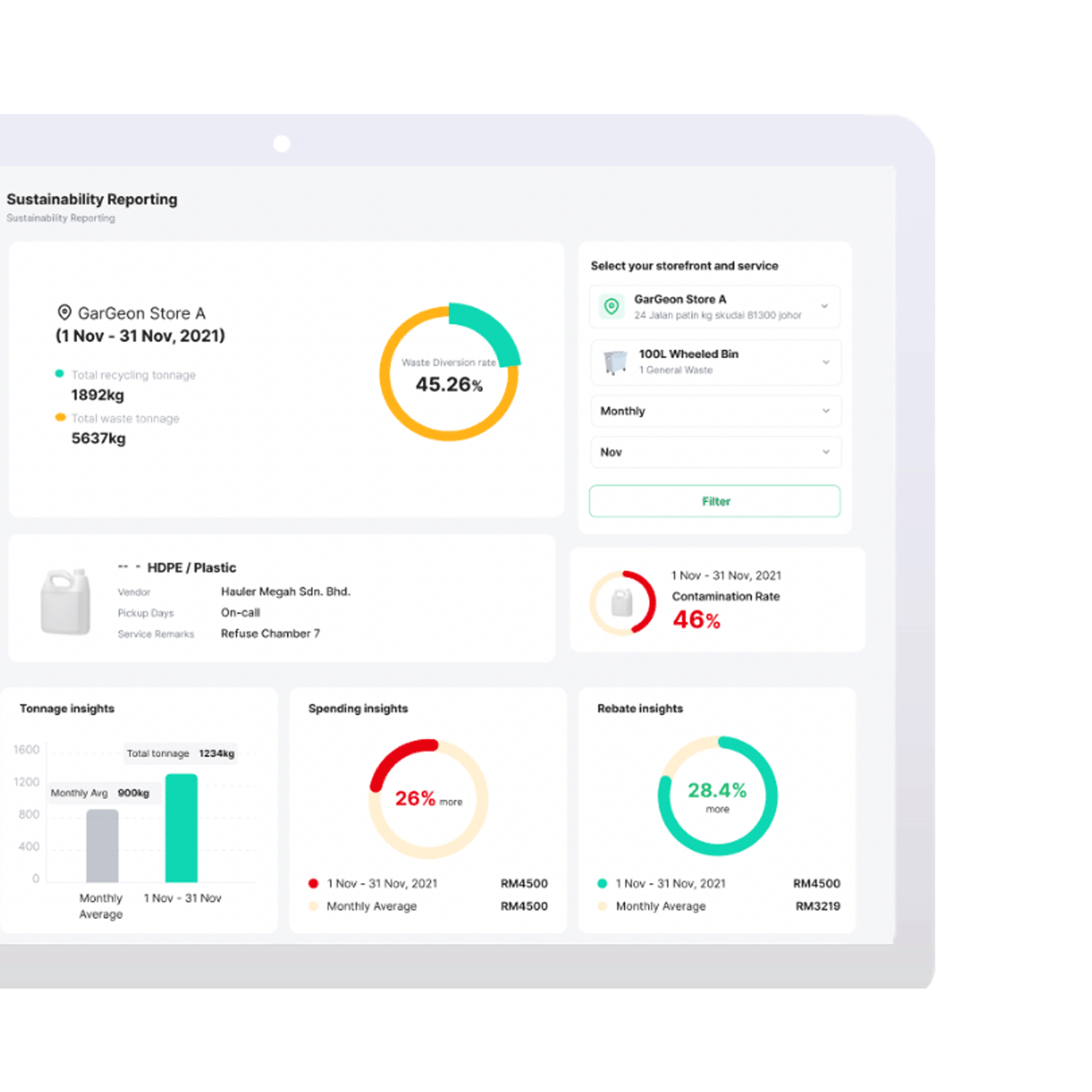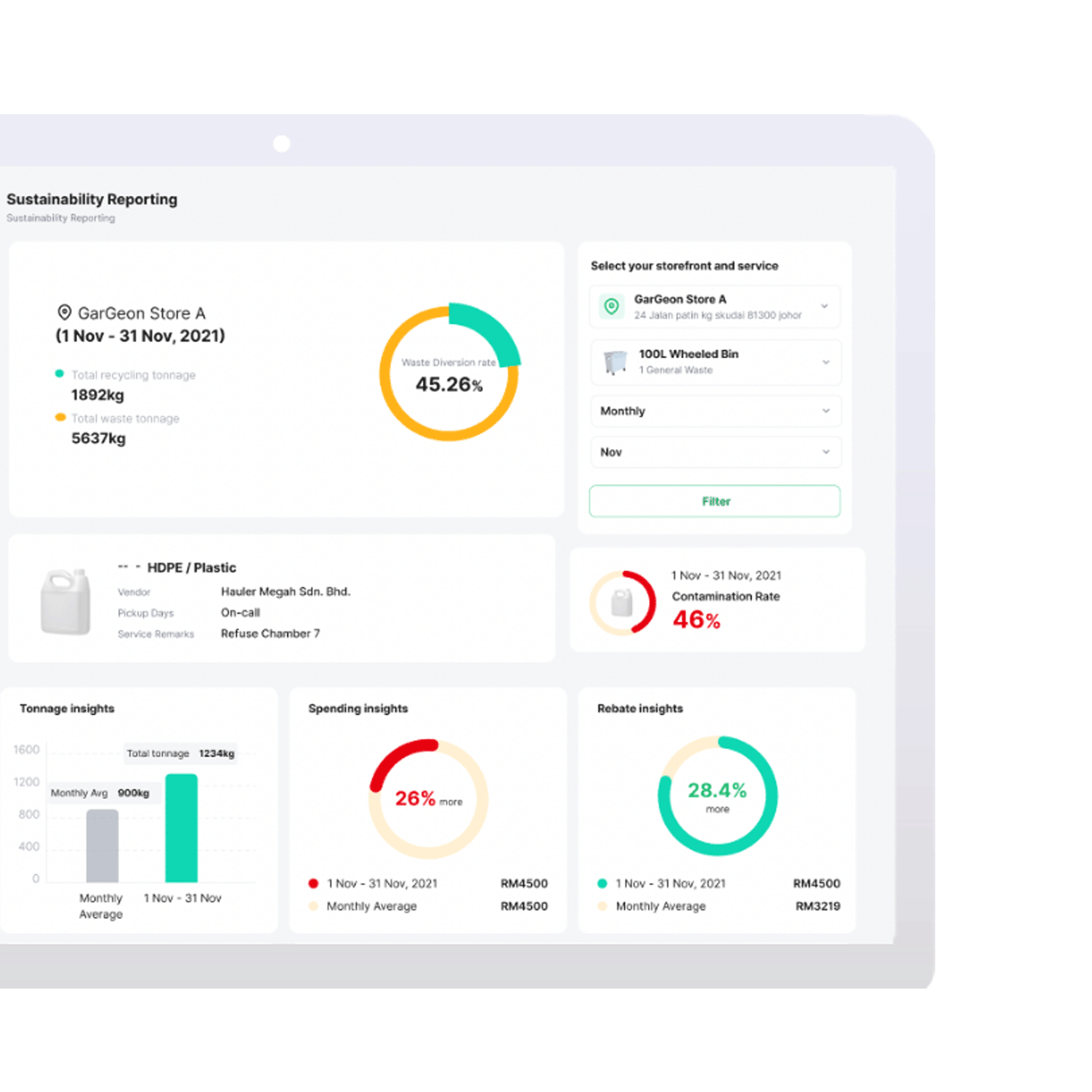 Make a better decision through data driven management to save cost, save time, achieve zero waste
One-stop waste and recycling platform that focus on sustainability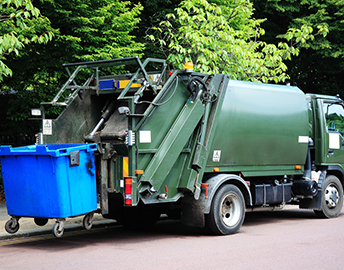 Recurring business waste collection
Our wide range waste collection services to fit your business needs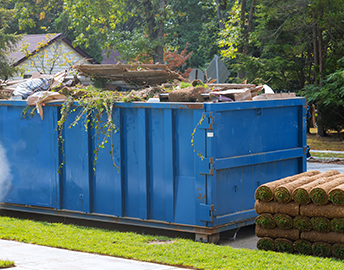 We keep the reliable waste services for your temporary project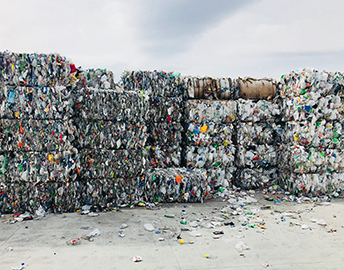 Your benefits are our priority, we make sure you get the highest rebate for your materials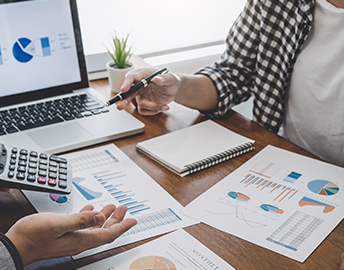 We create a software technology to manage all the activities related to waste and recycling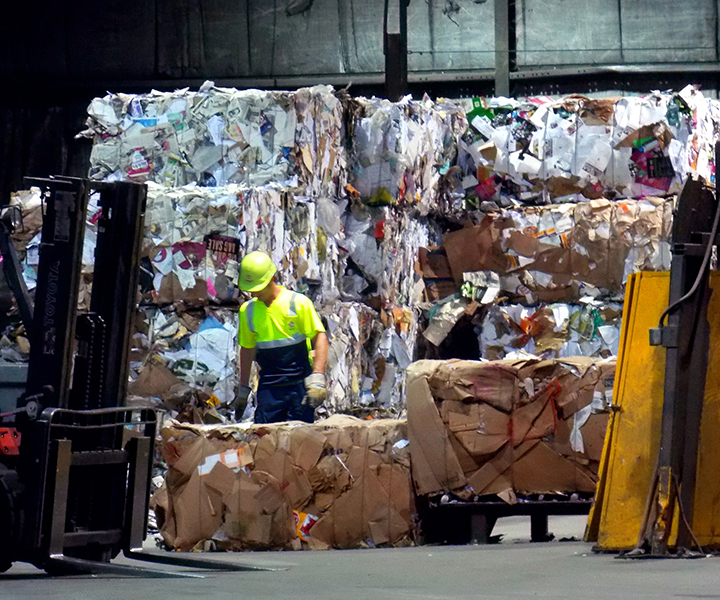 GarGeon was founded in 2017 by Jacky & Darren, this Idea was inspired by their Grandma. She likes to collect the recyclables around the neighbourhood. When the Tee brothers were asked to help their grandmother sort out recyclables in their yard, they took it to a whole new level. They created an app that offers recyclable collection services to everyone.
What clients say about us
As a manufacturer, managing waste with multiple different data from different providers without a place to consolidate will look complex.
GarGeon is an upcoming company with great technology driven initiatives to enable this very solution for us.
Using one platform that gathers data from all of our waste providers and manages it transparently, this enables us to dispose all our waste safely at our incineration to energy sites or processed at the recycling facilities.
GarGeon brings us transparency in our waste management, now we are aware of the happenings in our waste streams, operation, and transactional activities. We save a lot of time in the operation as GarGeon can consolidate all waste management into one.
Now we deal with only one management platform for all recycling collections that ease our burden operationally, and in turn, save costs.
Let's work together to end waste
Send us a request and we'll get back to you as soon as possible.