Nearly everyone wants to see long-term price decreases as inflation and the cost of living rise. Sadly, beneficial things like continually lower pricing do not magically appear. Be specific about your expenses as a business owner to cut back on unnecessary costs. A business owner must usually reconsider their garbage disposal services objectives to handle the waste effectively and affordably.
Here, this blog provides a wealth of information on waste disposal services. This may undoubtedly help your business save money while also helping the environment!
How waste disposal services work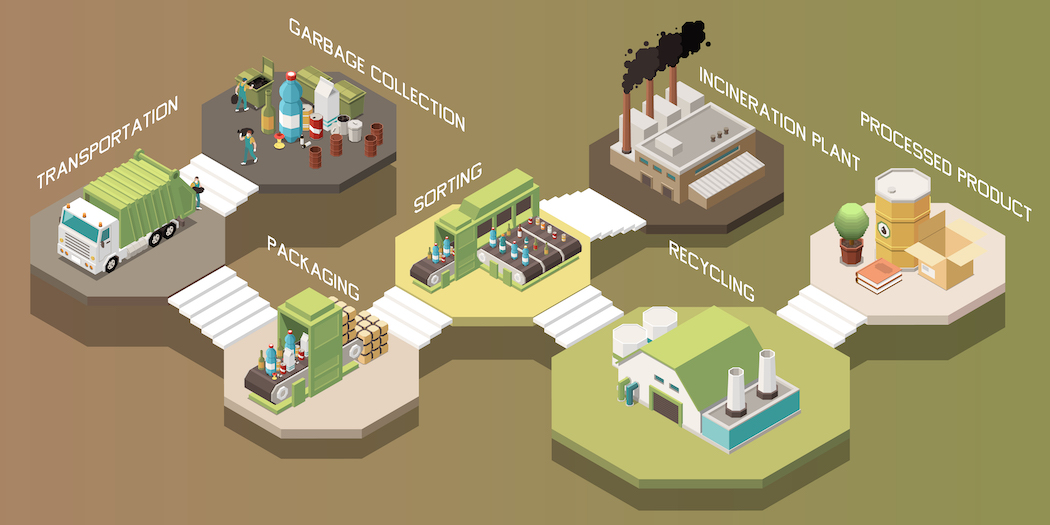 2021, Malaysians alone will be responsible for producing a staggering 32.8 million of waste, resulting in daily solid waste production of 38,427 metric tonnes. Since this percentage is significantly higher than the population as a whole, a waste disposal service is required to combat the fact that 82.5% of waste is dumped in landfills.
But what does Waste Disposal mean? The collection, transportation, and disposal of trash, sewage, and other waste products can be summed up in the simplest terms.
Waste disposal entails handling both solid and liquid waste. It also provides a range of options for recycling goods that aren't considered garbage during the process. Thus, the entire concept is around recycling waste into a valuable resource, which is crucial for all homes and businesses, given the state of the environment today.
The entire process of managing garbage, from generation to disposal, is called waste disposal. Collection, transportation, treatment, and disposal of waste are all included, along with monitoring and regulation. It also consists of the legislative and regulatory framework for waste disposal, including recommendations for recycling, etc.
Different types of waste disposal services available in Johor Bahru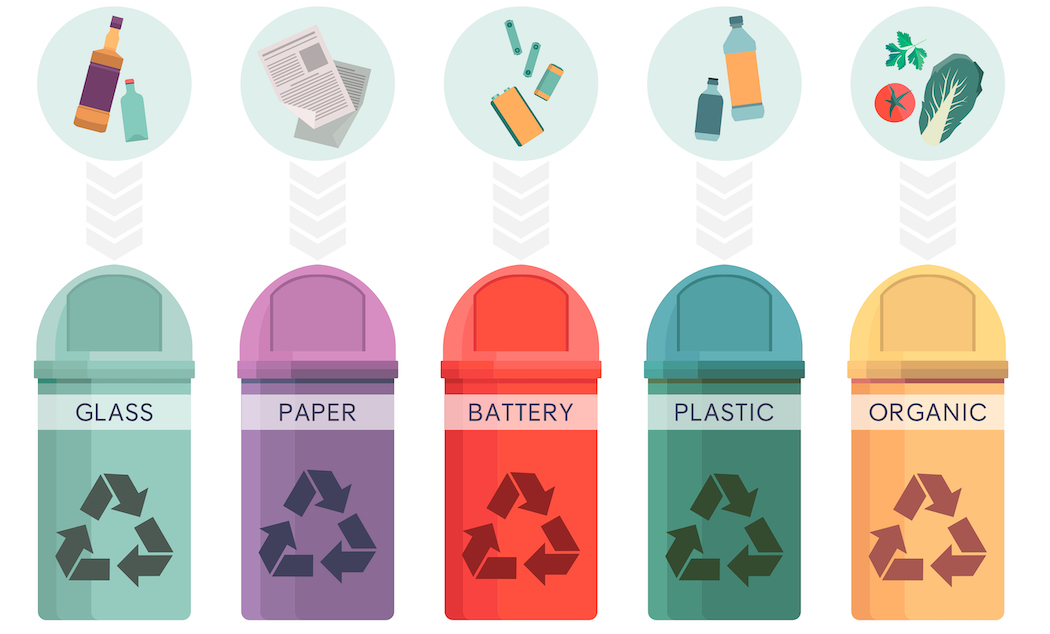 Services for waste management are companies or organisations that handle unwanted materials. There are many different waste types. Therefore other management and disposal techniques are usually necessary. Some businesses solely focus on one facet of this industry. Various waste management services, including industrial waste disposal services, waste disposal services for small businesses, general waste disposal and customised waste disposal services by Gargeon according to your type of business.
Industrial Waste Disposal
Consider the safest waste disposal options in Johor Bahru if you run a business that produces hazardous or industrial waste. The best ways to dispose of industrial waste guarantee no environmental impact and try to reduce, reuse, and recycle as much as possible. Here are some of your area's top strategies for managing industrial waste.
Segregation and Recycling: A large portion of the waste produced by your company's production, shipping, and packing requirements is recyclable rather than reusable or compostable. Identifying which materials may be recycled and setting up recycling bins or dumpsters where they can be processed are the first steps in any industrial waste disposal service.
Use of Landfills: In Malaysia, landfills are one of the most popular places to dispose of waste. The only waste that should be disposed of in landfills is garbage that cannot be recycled, composted, or is not toxic.
Composting: Composting converts organic waste into fertiliser used to feed plants. Composting can be used to safely dispose of the majority of food waste as well as hazardous organic materials.
Waste Disposal for Small Businesses
Regardless of size or sector, every firm has waste management demands. Understanding how to recycle and dispose of waste efficiently can help a small business avoid accumulating large volumes of waste and receiving a hefty fee if their destruction is not adequately disposed of.
Making thoughtful choices about recycling and waste disposal can offer many advantages for small businesses. A business can significantly simplify its waste disposal processes and get more trust in its operations by looking into the recycling and waste disposal plans made available by Gargeon. Small businesses can have peace of mind knowing that their waste is being disposed of in a way that complies with laws and regulations by outsourcing waste management. An administrative penalty for mistakes that could have been easily avoided is the last thing a small business needs.
General Waste Disposal
You typically dispose of numerous abandoned objects you no longer need in a general rubbish bin. These objects generally are not recyclable and are primarily disposed of in landfills. It would be great to think about sorting your waste to maximise recycling opportunities. If you cannot recycle a product or item, it must be placed in a regular garbage collection bin.
Hazardous, chemical, or medical trash are not considered general garbage materials. If you are a business owner, you have to ensure that waste is stored safely and kept to manageable levels by taking advantage of all recycling and reuse opportunities.
How to Choose the Best Waste Disposal Service for Your Needs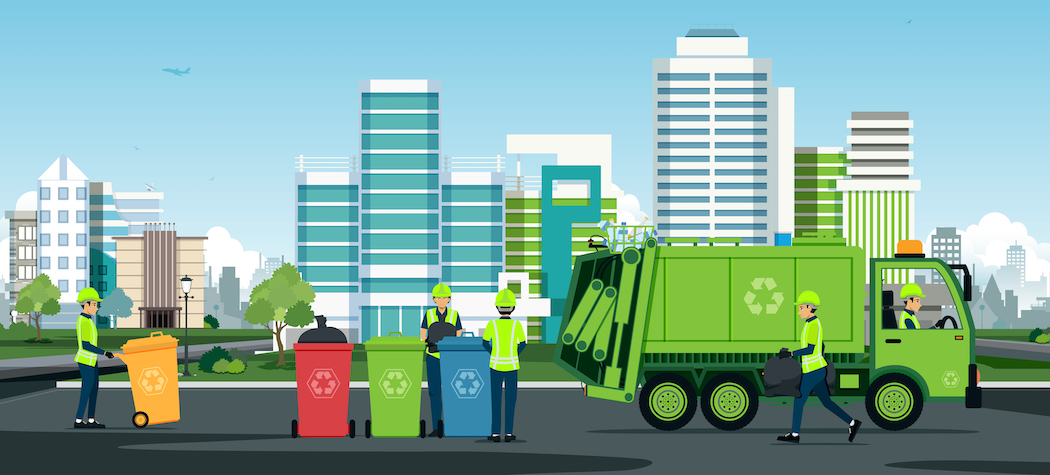 You have a responsibility (and a legal obligation) to ensure that a licensed waste disposes of the waste your company generates ethically and responsibly. How do you pick the best business waste disposal service when so many on the market offer business waste services?
Here is our Gargeon's advice for picking the best waste disposal service provider to boost recycling and waste management at your organisation.
Location
Since many waste suppliers offer local services, your location will probably impact your chosen companies. Start by learning which vendors serve your region to reduce the number of prospective business waste collection services on your list.
It is simpler to find a single company that can serve all of your business premises if you have them spread over several sites. If your company's strategy includes geographical expansion, keep this in mind.
Transparency
Being open and transparent with customers is becoming increasingly important in today's world. Consumers need to make sure the service provider is giving the review of critical details about their collection and updating the preliminary reports. Ensure your service provider is transparent about pricing with no hidden costs or charges, how they dispose of the waste, and whether your waste is being sent to the right place. The service provider also needs to contact customers to inform them when the collection will take place and tells them after the collection is completed with details about the type of garbage collected, the amount, the date, and the time of collection. Complete traceability and transparency are essential in waste disposal services between consumers and service providers.
The right place for your waste
One of the best methods for managing garbage is recycling. Knowing where your trash goes is, therefore, essential. It's necessary to check that the waste service providers' capabilities match your needs. It would be best if you asked a few questions for this to continue. How does the company handle the many types of household waste? Do they offer several containers or a mixture of containers for disposal? How do they take the garbage that isn't recyclable? Are they licensed and able to handle hazardous waste? Can they provide a collection service? Are they sending your waste to the right place?
Reliability
Your waste collector must provide a trustworthy service. The efficiency services and Missed collections from your collector may also threaten your health and safety. Choose a waste collector company that is able to provide a good service.
Environmental Credentials
This is the top thing to consider when choosing your waste service provider and one that should be important to all of us as it is your responsibility as the waste producer to know how your supplier handles your waste. Where does your waste go?
Recycling is an integral part of waste disposal that more and more companies are now focussing on – and rightly so! Not only is it vital that you choose the most environmentally friendly option for your business, but you will likely find that your customers also care about your environmental credentials.
Legal
Consumers must ensure that waste disposal companies have licences from the local environmental regulation department and are authorised by the government. The certification offers proof of the legitimacy of their business.
Pricing
The price of waste disposal services will be considered when selecting a service provider. Remember, price isn't everything. Customers consider price necessary but having good customer service, and a dedicated account manager is equally as important. Finding a cost-effective solution for your waste that balances price with reliability, legal compliance, service, and environmental targets is critical.
The Benefits of using Professional Waste Disposal Service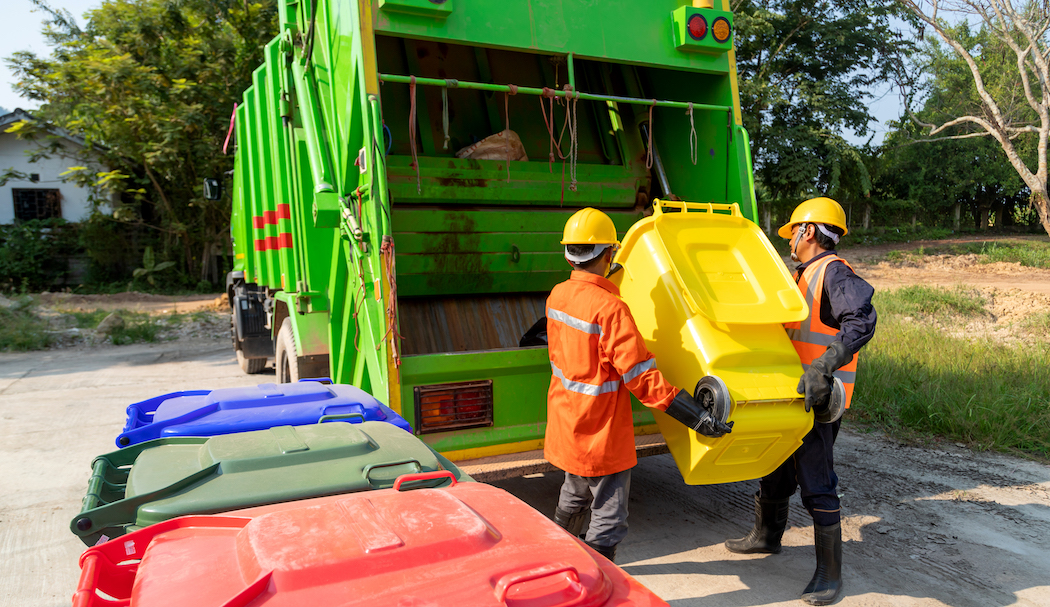 Unbelievably, 68.48% of companies don't recycle their commercial waste.
It can reduce costs for your company if you consider your environmental impact and may also draw in new clients. We all stand to gain from less garbage going to landfills, and updating your waste management credentials is excellent for business. Therefore it's more critical than ever that we all recycle whenever possible and is aware of where our trash is going.
The following are some advantages of using a specialised waste disposal service for businesses:
Cost Effective

If you own a business, you want to be as cost-effective as possible, and you won't want to spend much money getting rid of the waste on your own. In addition to saving money, using Gargeon as your professional waste management solution will provide peace of mind that the waste is being disposed of properly.

Environmentally Friendly

Utilising Gargeon, a professional waste management that focus on sustainable alternative, to mange of your business waste will help you lessen your carbon footprint and safeguard the environment. Many businesses can process and recycle materials like bricks, debris, building waste, metals, plastics, and wood. By hiring Gargeon to handle it for you, you can ensure that all of your commercial materials are disposed of properly, and nothing that can be recycled ends up in a landfill.

Time

Managing the Commercial garbage is time consuming. Hiring Gargeon be your waste management can undoubtedly assist with this because GarGeon provides the waste management solutions that saving you the time and labour it would take to have one of your staff do it.

Size

The right bin size of bin may help your business to save a lot of cost and improve the efficiencies in waste collection service, depending on what you are disposing of, and many factors to decide a right bin size to fit your business need. Gargeon provide the full service of waste and recycling that are able to customise the right plan to fit your business instead of one size fit all. Whether you run a tiny business remodelling business or a big commercial enterprise that generates tonnes of rubbish, there will be a skip to meet your demands.

Materials

It could be challenging to recycle some things on your own, especially if you are unaware they can be recycled. You won't have to worry about disposing of the waste when there may be few places where you can properly dispose of it because Gargeon will know exactly what can be recycled and what can't. With a huge network of waste and recycling haulers, GarGeon will find the way to divert the waste from landfill as much as possible.
Your One-Stop Waste Management And Recycling Solution Platform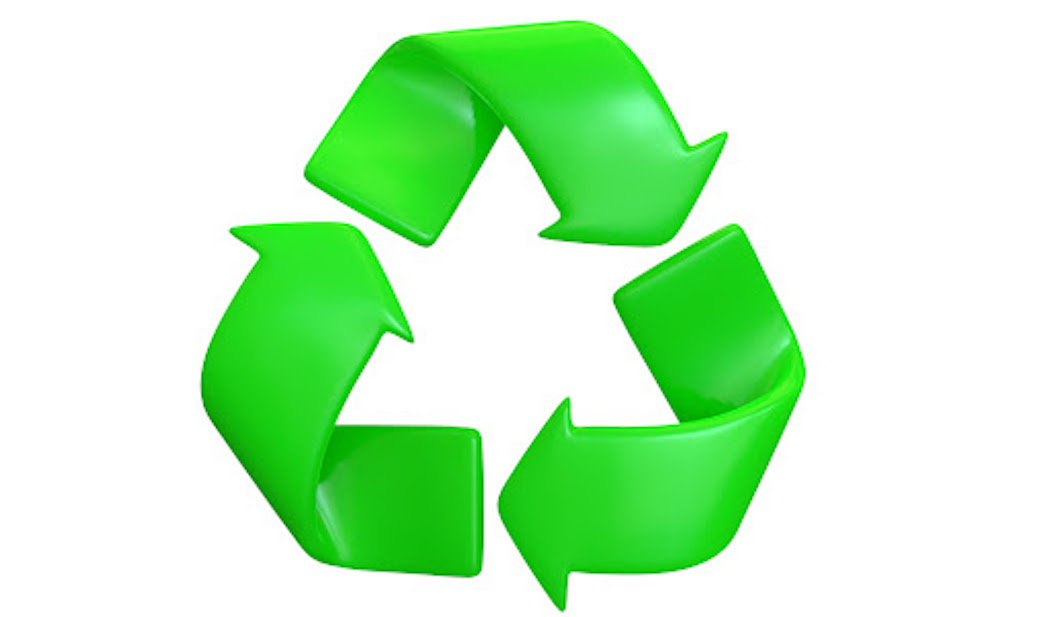 The Johor Bahru team will see that your waste is taken to the proper disposing facility and, whenever feasible, recycled. We can thus offer you a skip that meets your needs, whether you're a business needing to get rid of a lot of construction debris or an individual looking to get rid of home rubbish.
At Gargeon, we value recycling highly and make sure that as little waste as possible ends up in landfills. Because of our expertise in business waste disposal, we can assist you if you need to hire disposal services.
Contact the disposal specialists at Gargeon now if you live in Johor Bahru and wish to manage your household and business waste responsibly.